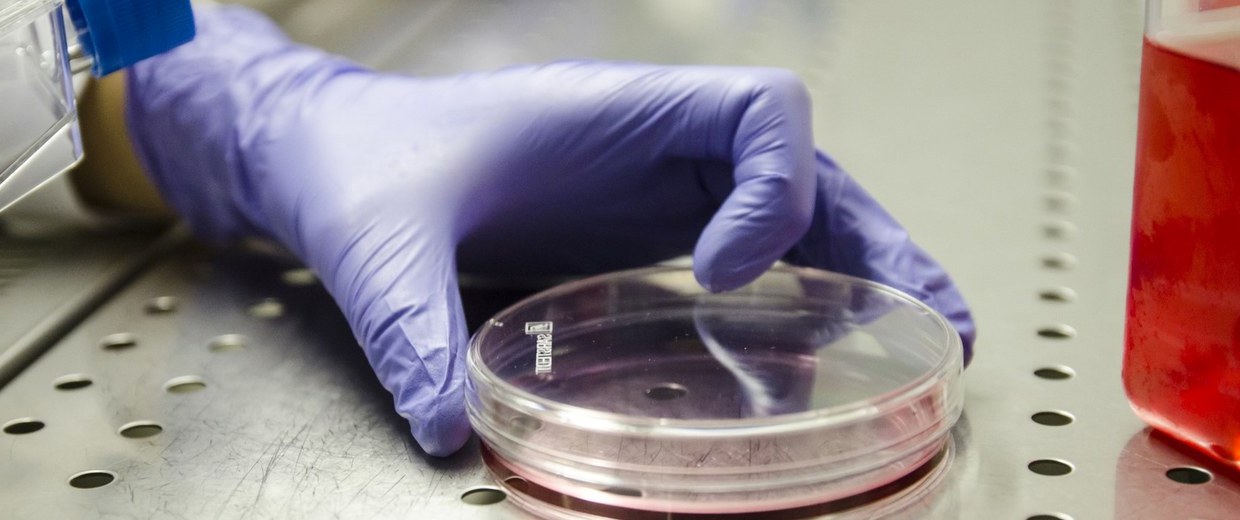 Cancer biology
Development and application of cell and molecular biology, genetics, biochemistry and nanotechnology to understand tumorigenesis and tumor progression
Cancer is a highly heterogeneous disease stemming from normal cells acquiring aberrant features, such as hyperproliferation, immunoevasion and deregulated cellular energetics.
The research activities in Cancer Biology employ several approaches to investigate the causes of this aberrant acquisition, using experiments and approaches both computational, genetical and molecular. Further screening of cancer cells is performed using data acquisition of biochemical, metabolic and transcriptional features. This scope aims also at understanding the action of pathogenic organisms (viruses and bacteria) with oncogenic properties and, more in general, focuses on the identification of novel anti-cancer molecular targets and innovational therapeutic strategies.
People
keywords:
Mitochondria, Mitochondrial electron transfer chain, Reactive Oxygen Species, Coenzyme Q10
keywords:
Molecular Pathology, Molecular alterations of solid tumors, Next Generation Sequencing, Tumors
keywords:
magnesium, biomineralization, cancer, cell cycle, MDR
keywords:
Bioinorganic Chemistry, Biomodelling, Biomolecular NMR spectroscopy, Metallo-chaperons, Urease, X-ray absorption
spectroscopy, Nickel, Biochemical metal trafficking, Enzymatic catalysis, Biocrystallography
Read more
keywords:
fluorescece spectroscopy, flow cytometry, magnesium, fluorescent dye, cell proliferation
keywords:
Antioxidants, Lipid rafts, Aquaporins, Redox signalling, NAD(P)H oxidase, Acute myeloid leukaemia, Glucose transport,
Reactive oxygen species (ROS), Hydrogen peroxide, Apoptosis
Read more
keywords:
Bioinformatics, Transcriptomics, Gene Networks, Plant Biology, Cancer Biology, Genomics, Biostatistics
keywords:
mitochondria, cancer, tumor, metabolism, hypoxia, oxidative phosphorylation
keywords:
fluorescent dyes, Magnesium, Biosensors, hydroxyquinoline derivatives, Synchreotron-based x-ray microscopy, magnetic
resonance spectroscopy
Read more
keywords:
Bioinformatics, Transcriptomics, Gene Networks, Genomics, Oncology, Biostatistics, Radiomics
keywords:
Cancer, multi-drug resistence, biomineralization, bone, magnesium
keywords:
Nutraceuticals, Signal transduction, NAD(P)H oxidases, Reactive Oxygen Species (ROS), Aquaporins, Antioxidants
keywords:
RAD51, BRCA2, BRC4
keywords:
cancer; metabolism; Respiratory Complex I; pro-tumorigenic signaling cascades; Drosophila melanogaster
keywords:
Pharmaceutical Biotechnology, Preclinical Molecular Pharmacology, Oncology
keywords:
Molecular biotechnology of phages- Development of theranostic vectors- Gene expression regulation in cancer- Molecular
basis of Neuroblastoma.
Read more
keywords:
intrinsically disordered proteins, metal-homeostasis, urease, nickel, protein-protein interactions