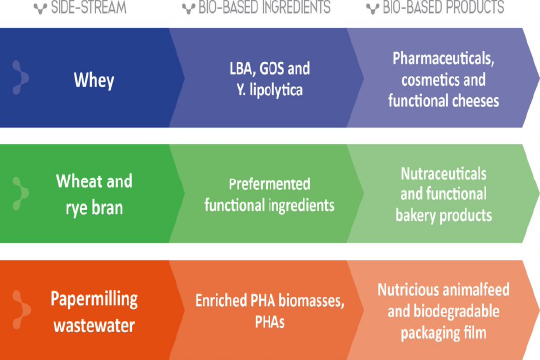 INGREEN European Project
Bio-based ingredients for sustainable industries through biotechnology
Published: 11 May 2020 | Innovazione e ricerca
The first newsletter (link below) of the INGREEN project was released on March 1st. The EU-project INGREEN has been financed under the Bio-based Industries Joint Undertaking (BBI-JU) and was launched by an international consortium of seventeen partners in June 2019.
The scientific coordinator of INGREEN is Professor Rosalba Lanciotti from the Department of Agro-Food Sciences and Technologies (DISTAL) of the University of Bologna.
A group of the Department of Pharmacy and Biotechnology (FaBiT) of the University of Bologna, coordinated by Professor Beatrice Vitali, is also involved in the project.
The project aims to make an important contribution in the challenging field of European and global bioeconomy.
Indeed, INGREEN focusses on the conversion of waste and by-products from very common production processes, namely agro-food industry and paper mills, into innovative bio-based ingredients, while reducing the environmental impact and contributing to a healthier society. In particular, sustainable and efficient tailor-made biotechnologies and eco-friendly approaches are employed to obtain health promoting microbial biomasses and biochemical raw materials, as well as functional ingredients such as prebiotic and pre-fermented food ingredients.
Notably, these bio-based ingredients, and the bio-based products that will be subsequently developed, could find application in very distant sectors: from the food, feed and cosmetics sectors to the pharmaceutical, nutraceutical and packaging sectors.
If you are interested in receiving updates on the project, please sign up to the INGREEN newsletter using this URL http://ingreenproject.eu/newsletter/.